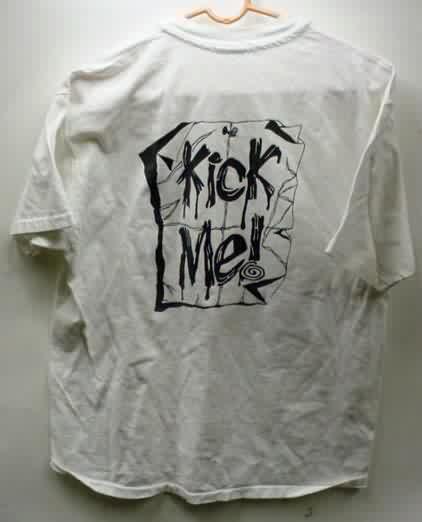 It must have appeared to someone at church that I was wearing this shirt today because someone said something so funny to me today.
As I was walking out the door of church this girl came up to me and said,
" I love to see that you wear skirts all the time"
Which if you see me any day of the week I am always wearing a skirt, but then I realized I was at church and everyone was wearing a skirt, so why was she saying this.
she continues.
"I just love seeing someone else with big calves wear skirts!"
So I walk away and say "oh thank you" and start laughing.
When we get in the car I tell Jeff about the story and see the girl walking away from the church and her calves seriously look like Yosemite Sam, WHAT I look like that!
are you kidding me! Where do these people come from.
When we were at the Smithsonian the other day, a lady grabbed our elevator before the door shut and said,
"I was in the bathroom with your daughter and she didn't wash her hands"
and then walked out of the elevator. I ask Annie Kate if she washed her hands and she said no. I told her please next time wash your hands so the hygiene police don't come after me again.
Are you someone who says things to strangers? or do you keep your comments to yourself?